Intergen appoints Updating with management of media relations and events
Lomagna – March 21st 2018 Intergen, at the top levels in cogeneration and the production of on-site electricity, has appointed Updating to manage their media relations, events and strategic consultation for communications.
Intergen has been a key company in the energy market for over 70 years.  It offers cutting edge solutions in the construction of systems for electricity and heat generation. It designs and assembles turnkey plants, in any part of the world, through commercial agreements with important European and worldwide partners and provides a qualified after sales assistance service.
The company has been ISO 9001:2008 and ISO 14001:2004 certified since 2004 and also obtained SOA certification to qualify for public works.
In the cogeneration industry it possesses references in some of the main sectors including food, textiles, chemical-pharmaceutical, plastic, metalworking, ceramics and paper.
"We are satisfied with the agreement we reached with Updating – Luca Beccarelli, Intergen's marketing & sales director explained. – We consider them an agency with a mix of professionalism, experience and attitude that best suits our needs. We have very high expectations, but we feel confident, looking at Updating's track record, of the decision made.
"We are happy that Intergen has chosen to work with us – commented Olga Calenti, Updating's Partner and CEO. For us it is a new challenge that we accept with pleasure: new clients are a stimulation for us to always stay up-to-date. Our professional team has followed the energy market since 2005, and in these years has witnessed major evolutions in the market, which is increasingly changing to a distributed energy production model without incentives".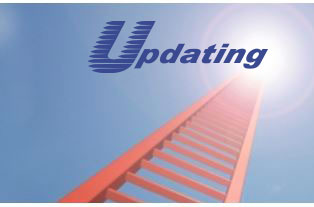 Air Jordan Sneaker