INTERGEN COGENERATION: NEW PLANT FOR THE CHEMICAL AND FOOD INDUSTRY
March, Lomagna (Lecco) – Intergen, the energy division of the IML Group, has announced the acquisition of an important order in the chemistry and oenology sector and has strengthened its presence as a key partner for energy intensive companies that adopt efficiency strategies aimed at reducing their production costs.
This year Intergen will install a trigeneration plant at the S.Martino di Trecate (Novara) factory of Esseco Group, an Italian corporation which for almost a century has been developing technological innovation and production capacity for the inorganic chemistry and oenology world.
The processing for the production of sulphur by-product chemicals and adjuvants and additives applied to oenology, which take place in the Esseco factory, requires a great deal of electricity and heat, the latter in the form of steam, hot water and chilled water. To meet these energy needs, the customised solution studied by Intergen involves the implementation of a trigeneration unit equipped with a TCG2020V12 (250 NOx) model MWM engine fuelled by natural gas, with a power equal to 1200 kWe.
By designing, installing and maintaining its cogeneration plants, for 30 years Intergen has allowed its partners to implement efficiency strategies able to decrease production costs and reduce CO2 emissions, offering concrete solutions for sustainable growth.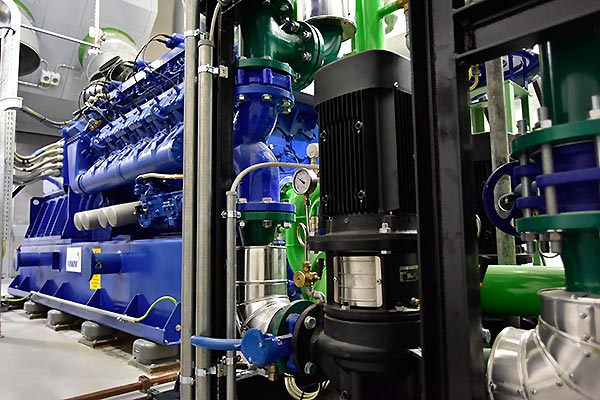 Max 90 Premium SE