INTERGEN INSTALLS A NEW COGENERATION PLANT AT ROVAGNATI
March, Lomagna (Lecco) – Intergen, the energy division of the IML Group founded in 1987, has renewed its collaboration with Rovagnati, historic Italian company, leader in the production of high quality deli meats, including the renowned Gran Biscotto ham.
Intergen, thanks to this new agreement, has reinforced and confirmed its presence in the food industry. The cogeneration plant installed by Intergen in the Villasanta (MB) plant, the production site of the famous food company, is equipped with two MWM internal combustions engines, model TCG2020V12 (500 NOx), fuelled by natural gas, which each generate   1200 kWe of electricity, and is connected to the district heating of the municipality of Villasanta.
The plant will make the production process more efficient, minimise energy waste, reduce production costs and limit CO2 emissions.
The capacity to customise cogeneration systems, always taking into consideration the specific needs of every production company, has made Intergen an important player on the national energy scene and a strategic partner for companies working in various markets. In addition to covering the food industry, Intergen is present with important projects in the paper, plastic, ceramics, textile, chemical-pharmaceutical, metalworking and hospital industries.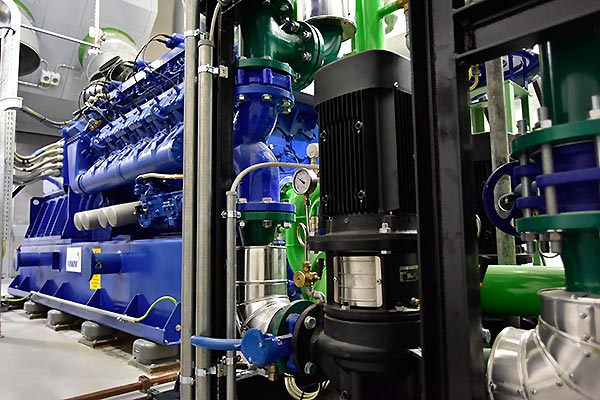 Børn